Are You lockes outside your house?
The Speed Lock team is on its way!
A quick, attentive response within 20 minutes – anywhere in Hamilton and in the surrounding area
Tell me more!
24/7 Fast, Same Day Service
100% SATISFACTION GUARANTEED
No Extra Cost Emergency Locksmith Service
WELCOME TO SPEEDLOCK LOCKSMITH IN
HAMILTON
Our experienced team is available 24 hours a day, 7 days a week, 365 days a year – anywhere in Hamilton and in the surrounding area. We carry all necessary licenses and permits.
Areas we
serve


(Hamilton and surrounding areas)
Claim your coupon. Call Now.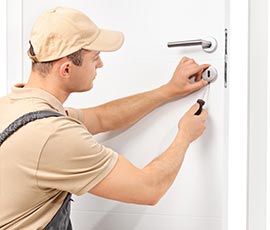 Providing the best quality locks and precise installation services to ensure your peace of mind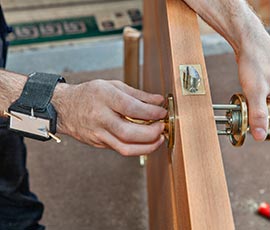 To ensure a robust, high-security system, we will fix any problem in your locking mechanism or lock cylinder.
Our quick and competent service will get you back to your office and customers as swiftly as possible
Our team of skilled professionals will provide a quick and competent response, anywhere, at any time of the day.
Frequently Asked
Questions
The lock on our front door was in a pretty bad shape for quite a while. When I no longer had the choice, I asked around for a reliable, reasonably priced locksmith and got a recommendation for speedlock. The guy that came to help us (Roee) was super nice and professional. If I'll need to replace another old lock around the house, I'll definitely call him again.
I happen to live pretty far from my workplace. It takes me about an hour and a half to get home. A couple of weeks ago I arrived home, only to realize I forgot my house keys at work! It was rather late at night, but speedlock seemed to be working so I called them to help me out. The professional and serviceable technician arrived earlier than expected and helped me unlock my house very quickly. Thanks a lot, guys!
I was on my way back home from a night out with friends when I realized I couldn't find my house keys. It was 1am on a Saturday night and I needed someone that could help me get back into my house! The guy that came from speedlock was fast and very nice! Thank you.
Most locksmith companies told me they'd arrive in about 45 minutes to an hour when I was looking for someone that could come super-fast...But then I called you guys and you told me you could send someone over within 20 mins. Also, you didn't charge an extra service call fee. Thanks a lot for helping me unlock my door.
Interested in discussing?
Did not find your answer?
Just call for emergency service
Have you ever found yourself locked out of your bathroom with no way to get back in? It can be